Hawaii Five-0
Alex Kurtzman, Roberto Orci, Peter M. Lenkov
Nominated for 1 Golden Globe. Another 18 wins & 23 nominations.
K/O Paper Products, 101st Street Entertainment, CBS Television Studios
Steve McGarrett returns home to Oahu, in order to find his father's killer. The governor offers him the chance to run his own task force (Five-0). Steve's team is joined by Chin Ho Kelly, Danny "Danno" Williams, and Kono Kalakaua.
cast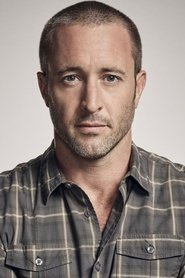 Alex O'Loughlin
Steve McGarrett
Scott Caan
Danny "Danno" Williams
Ian Anthony Dale
Adam Noshimuri
Beulah Koale
Junior Reigns
crew
Andie Neumann
Associate Producer